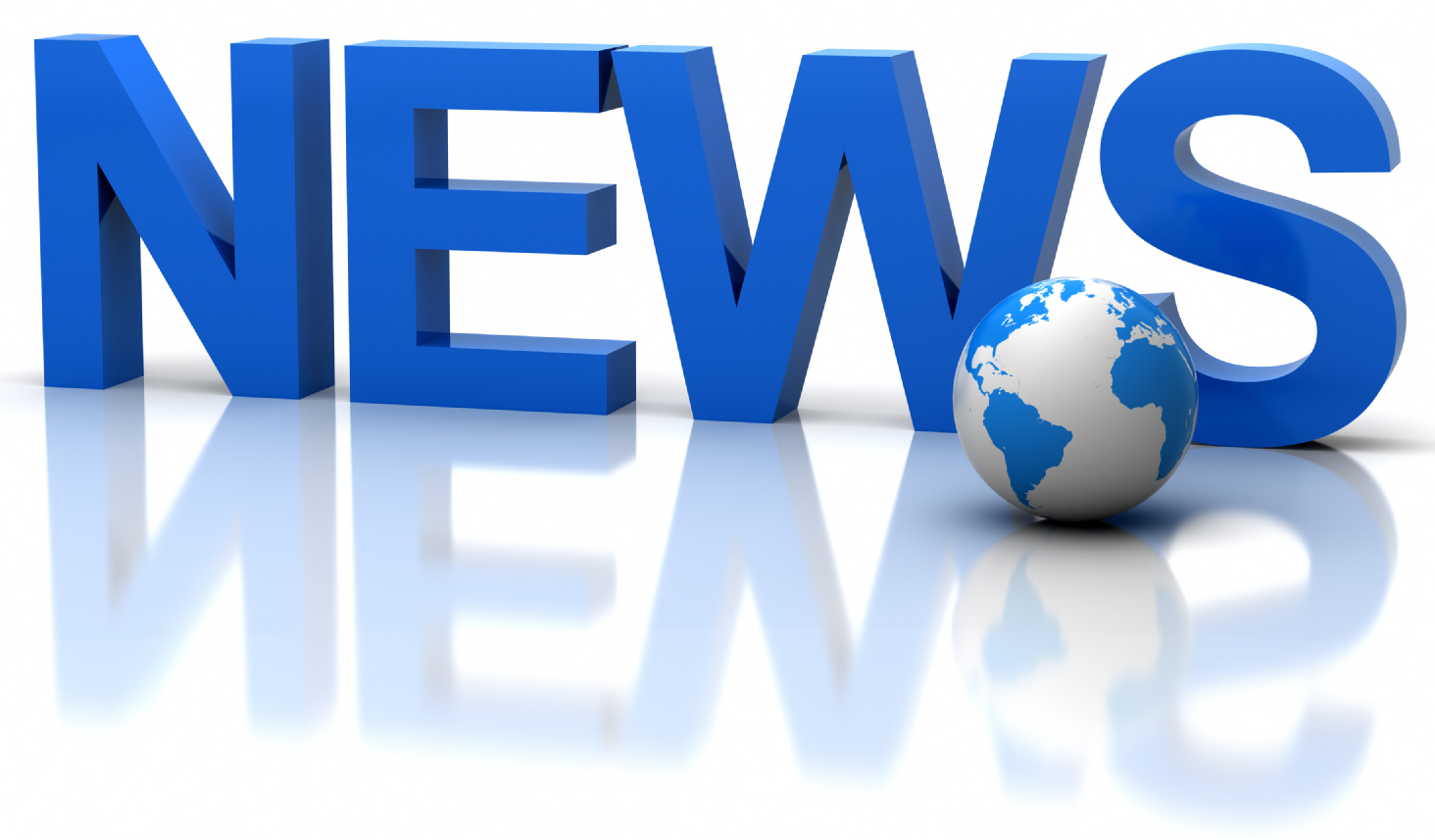 We have created this space to help our children and families keep up to date with news and information from Summerbank.  When we aren't seeing each other all the time it's very hard to share information, hopefully we can make that a little easier here.
29/5/20 Update on Schools Opening
Dear Summerbank Families
Before half term we asked families in Nursery, Reception, Year One and Year Six whether they would like a place in school if we reopened.  Many thanks for providing this information.  As you will know the Prime Minister announced last night that schools should begin to reopen from next week.
Our school will not be open to children on Monday.  From Monday we will begin contacting the families that said they would like a place and explaining the offer we are able to make.  It is important that we do this as we have made changes to the school day and school site to make it safe for children, families and staff.  We will all have new routines to follow to keep safe and it is important these are understood before we bring children into school.
For the children who do return to school, we are asking the following:
Only children who qualify for Free School Meals should have a school dinner, all other children will need to bring packed lunches
Children should come to school with ONE adult only
Parents will not come inside school or come close to the classroom doors
That families follow a marked one-way drop off system
That children do not need to wear school uniform. They should wear clothes that are suitable for learning outside and that can be washed every night (it is important they come in clean clothes each day)
Only one family will be able to enter the office area, if you need to contact the office please phone or email if possible
The offer we will be making to families next week is linked to the amount of families that said they would like their child to attend school.  If you requested a place but decide not to send your child into school, there will not be a penalty.  However if you did not request a place and now want one I cannot guarantee this will be available as we have worked out the safe reopening of Summerbank based on the number of families that said yes.
Summerbank is part of The Societas Trust, there is a message about schools reopening from the CEO on the Societas website www.societastrust.org.uk
Thank you again for your support and understanding. Please stay safe and hopefully we will see you all very soon.
Miss Pearson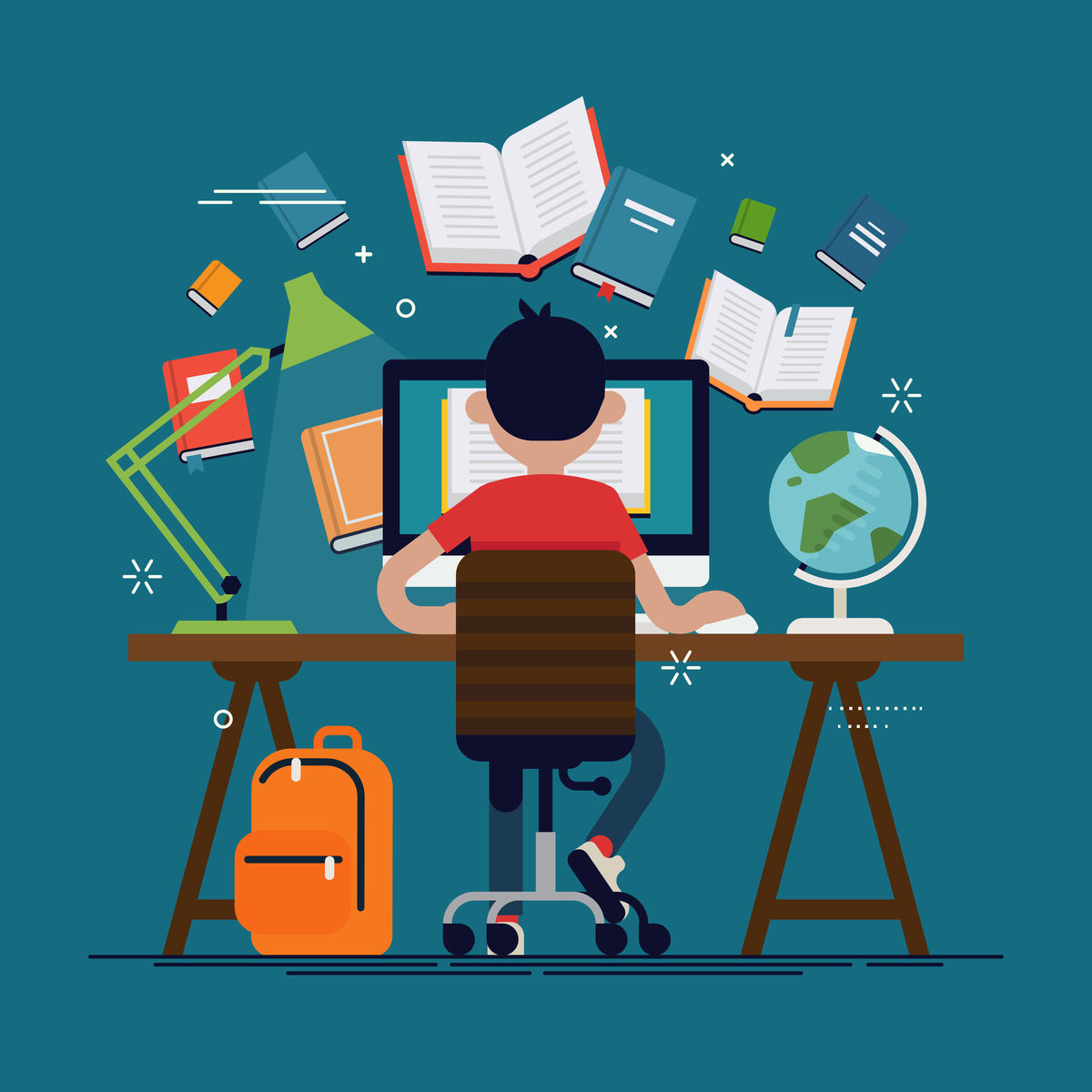 Co-op Academy update Year 6 Transition
Important Information following the Government Announcement on Schools
Dear Parents and Carers,
The Prime Minister made a speech on Sunday night to say some children might be able to come back to school after June 1st if it is safe to do so.  We have now received more Government guidance and have begun planning for this.
The following link is to the guidance for parents that the government issued: https://www.gov.uk/government/publications/closure-of-educational-settings-information-for-parents-and-carers/reopening-schools-and-other-educational-settings-from-1-june
The key messages from Government are:
Schools continue to offer places to vulnerable children, including those with EHCPs, and children of Covid-19 critical Key workers
Schools will look at ways to open to more children from June 1st if it is considered safe to do so
Parents will NOT be fined for not sending their child/ren to school
Shielding children should NOT attend school, if a child lives with someone who is shielding then they should NOT be in school
Groups of children must NOT mix together and children in a group and should remain 2 metres apart, if they can. THIS WILL BE VERY HARD IN SCHOOL PARTICULARY FOR NURSERY, RECEPTION AND YEAR 1
As directed we will prioritise places for Nursery and Reception children first followed by Year 1 and then Year 6. There will not be places for other year groups at school unless they are critical key worker children who have already registered with us, or vulnerable children.
I know this is a worrying time for all families and the government wishes to encourage Nursery, Reception, Y1 and Y6 children to come into school if it is considered safe.  However if you have kept your children at home safely so far you can continue to do this – the decision is yours and you will not be fined for them not attending. 
Some parents have already been contacted by telephone, any parents that have not spoken to school will need to fill in a survey we will send out today to tell us if you want your child to come to school or keep them at home.  This survey is for Nursery, Reception, Year 1 and Year 6 children only. Please fill this in by Monday.  You will need to do a separate survey for each of your children.
Once we have this information we will;
Identify which groups of children we can have in, prioritising Nursery, Reception, Y1 and then Y6
Review staffing and make sure enough staff are well and available to work
Update our risk assessments
Plan our groups of children and staff, to form groups that stay together all day
Decide whether we can offer full-time or part-time places
Rearrange classrooms and the school to help children stay separate
Plan new staggered drop-off and collection times
Plan staggered break & lunchtimes so the groups are not mixing together
Plan how and where lunches will be provided and eaten
Make sure cleaning resources are available
Plan increased cleaning as toys and equipment can only be used by one group
Plan increased cleaning during and end of each day
Plan how staff can continue to support 'home learning' for children
For those children who are given a place in school they may be with a different adult or in a different room than normal.  This is because we are limiting the number of people that can safely be in a classroom.  There are also some strict guidelines specified by the Government:
No unnecessary use of buses/taxis for children arriving to school, encourage children to cycle or walk to school.
No visitors/staff/children/families/contractors can enter the building if they have symptoms
Only one parent/carer can bring a child to school
Parents/carers cannot gather at school gates and doors.
Don't share stationery or resources. Shared areas and surfaces need cleaning daily, and disinfected/bleached frequently
There will be no possessions from home brought to school (except packed lunches).
I hope the above helps to reassure you how important your child's safety is to us and the things we are doing to help keep them safe.
Please complete the survey by 12pm on Monday 18th May. If you do not complete the survey by this time, we will assume that you do not require a place for your child/ren. Please remember the decision to send your child back to school is yours. There will be no implications for parents who do not wish their child to attend and I support parents in making the decision that feels right for their family.
Once we have all of the information we will be in contact to let you know arrangements.
Please bear with us whilst we work out how we can make this happen so that from June 1st, if the science supports this, we can offer education to as many eligible children as safely as possible.
Yours sincerely,
Please take care and keep safe.
Miss Pearson
Head Teacher
Free School Meal Vouchers – FAQ
How do I get my eCode?
The eCode is sent directly to the email address that you gave to the office staff (please check your junk and clutter folders).  If there is more than one child in the family you will receive one eCode for all of the children in your family.  Each child is entitled to £15 per week therefore if you have 2 children you will get one code per week for £30.
What do I do with my eCode?
You should order your supermarket eGift at home before going to the store.  To select your supermarket eGiftcard, follow the steps below:
Copy the eCode from your email
Go to freeschoolmeals.co.uk
Paste (or type) in the 16 digit eCode
Select a supermarket
Enter the amount to add to your basket
Checkout and enter the email address you would like the eGift card sent to
Your eGift card will be delivered to your email – please allow 24 hours
Which supermarkets can I pick from?
The below supermarkets are available:
Aldi
Asda
Sainsbury's
M & S Food
Morrisons
Tesco
Waitrose (John Lewis)
How do I know what the value of the eCode is?
This is stated on the email that you receive.
Do I have to use the full value of the eCode when choosing my eGift card?
Yes – your balance will show on the web page.
Can I choose to redeem my eCode at more than one supermarket?
Yes, however the total must be the same as the value on the eCode.
How long do I have to spend the voucher?
You have one month to spend the voucher.  If you don't spend it, it will expire.
What can I buy with the eGift card?
Your gift card will only be accepted in store for the purchase of food and groceries.
Can the vouchers be used in-store and online?
| | | |
| --- | --- | --- |
| Supermarket | In-store | Online |
| Aldi | Yes | No |
| Asda | Yes | Yes |
| M & S | Yes | No |
| Morrisons | Yes | No |
| Tesco | Yes | No |
| Waitrose | Yes | Yes |
What happens if I have a smartphone but no data when I'm at the supermarket?
Please order your eGift card at home when connected to WIFI before you go to the supermarket.  Take a screenshot of the eGift card barcode before going to the supermarket.  This will then scan in-store.
I'm not able to get to the supermarket.
You can use the eGift card online at Asda or Waitrose or you can forward the eGift card to someone else to buy the goods for you.
My school has ordered an eCode for me but it hasn't come through to my email?
Firstly, check your junk / clutter folders.
If it hasn't arrived within 72 hours please email: office@summerbank.co.uk and the office staff will chase this up for you.
I have my eGift card but the website won't accept it.
The website gets very busy.  You can try entering the code at different times of the day.  If it still won't work please email freeschoolmealsparentscarers@edenred.com
I have another query or enquiry
School is closed until further therefore any enquiries should be sent by email to office@summerbank.co.uk  Emails are checked and queries are dealt with every day.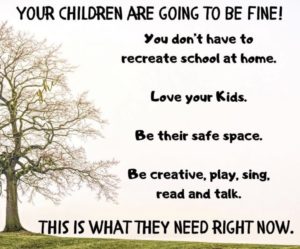 Be Creative, Play, Sing, Read and Talk
Dear Children and Families,
Today is the first day of the Summer Term and normally we would be having our Monday assembly and I would be talking to you about staying safe and looking after yourselves.  Instead I'm hoping that you are doing these very things at home instead.
I also wanted to make sure that you know I'm not expecting you to be trying to stick to learning in the same way at home as we do at school – that would be impossible.  What I would like you to do is keep learning.  You might get the chance to learn how to cook, to develop a new skill (juggling for example), to learn more about the world through books, the TV or the internet or even how to how to be patient (!)
We are continuing to develop new 'rooms' for you to explore on our website and I hope you enjoy learning and discovering there.  So be creative, play, sing, read and talk and try not to stress too much about missed schoolwork – we will get back on track with that when we are all back in school.
Take care
Miss Pearson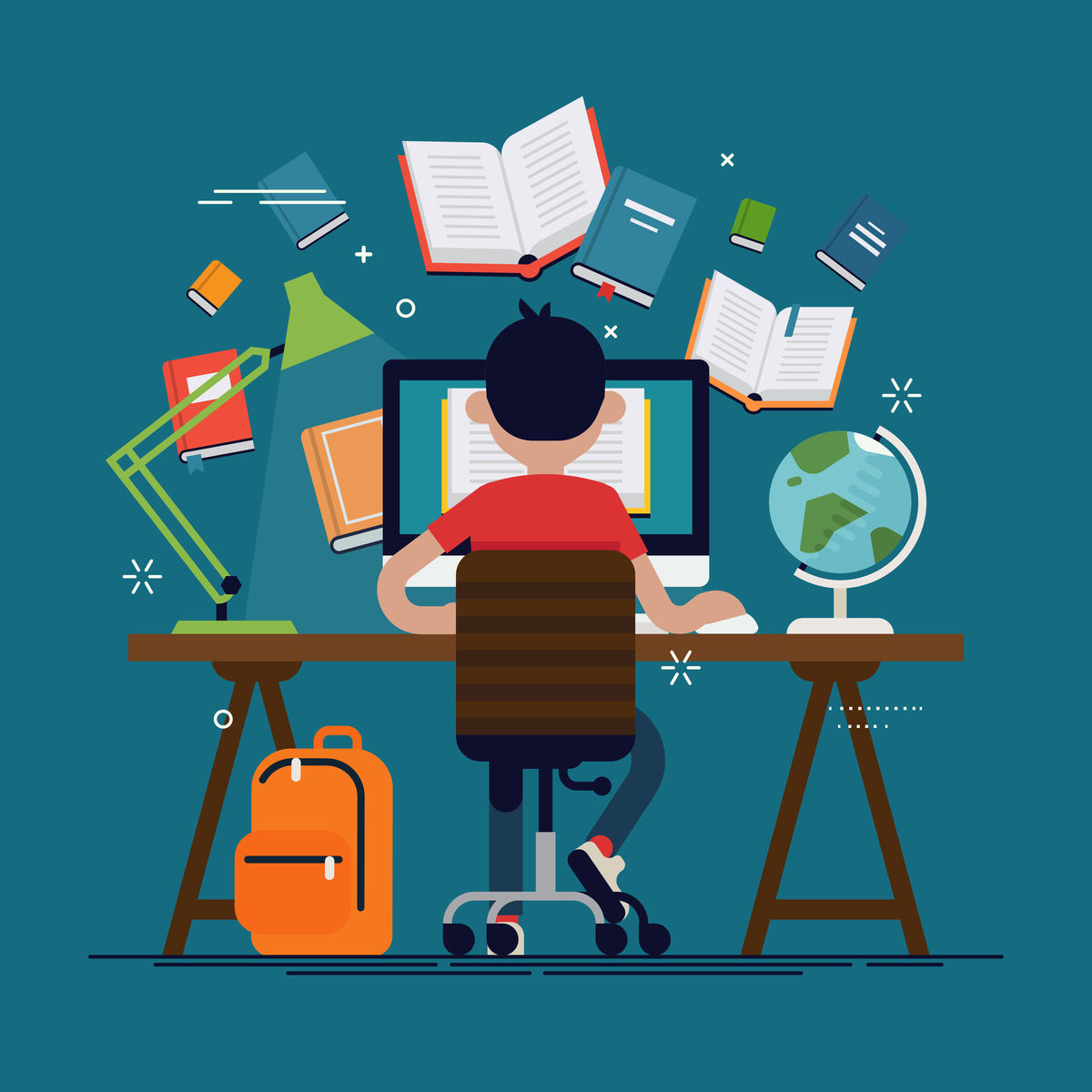 Co-op Academy update Year 6 Transition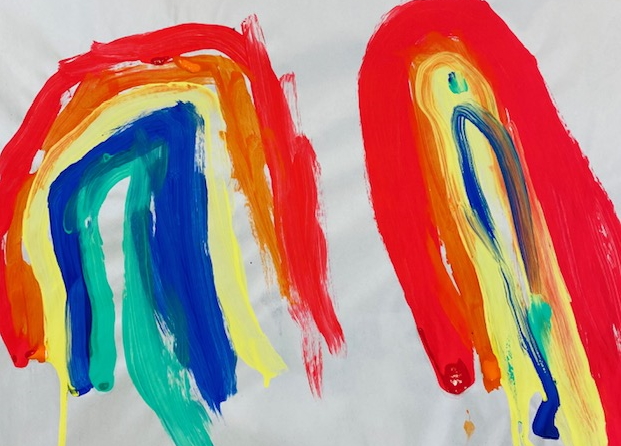 Take Care, Be Kind, Stay Safe
Dear Children and Families Life is very strange at the moment, we are all getting used to a new way of being.  Summerbank is much quieter than usual without your voices and laughter. We have heard a lot about Coronavirus in the last few weeks and one of the most important things is about how we keep ourselves safe.  We do this by following the advice of washing our hands often (I know you are probably sick of hearing this but it's very important) and by staying apart from people who we don't live with to help keep our friends and loved ones safe. We talked in assembly about looking after ourselves and looking after others and that seems especially important right now.  One day, when this is all over, we will be able to talk about the time that our brilliant community overcame a huge challenge by sticking together and helping each other. Take care, be kind, stay safe Miss Pearson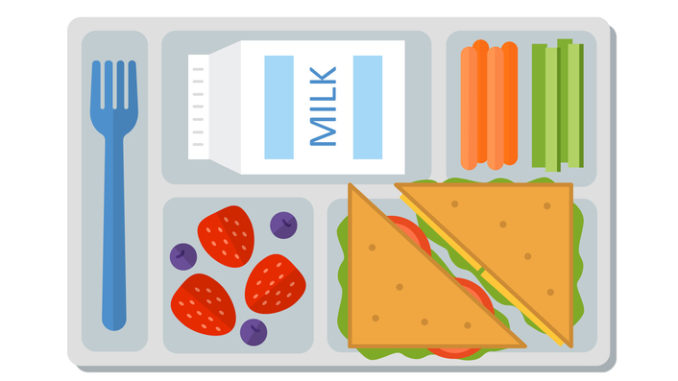 Free School Meal Vouchers
For the first two weeks that school has been closed our staff delivered food packages to children who qualify for
Free School Meals
.  Thank you for all the messages of thanks we received – we were really touched by your kind words.  After Easter we are moving to giving out
Food Vouchers
instead.  In order to do this we need to have email addresses for the families that qualify.  Mrs Bagguley and Mrs French have been ringing families to get this information, if you think you qualify then please email
office@summerbank.co.uk
 include in your email:
the names of your children at Summerbank
each child's date of birth
their class
Many thanks
Miss Pearson