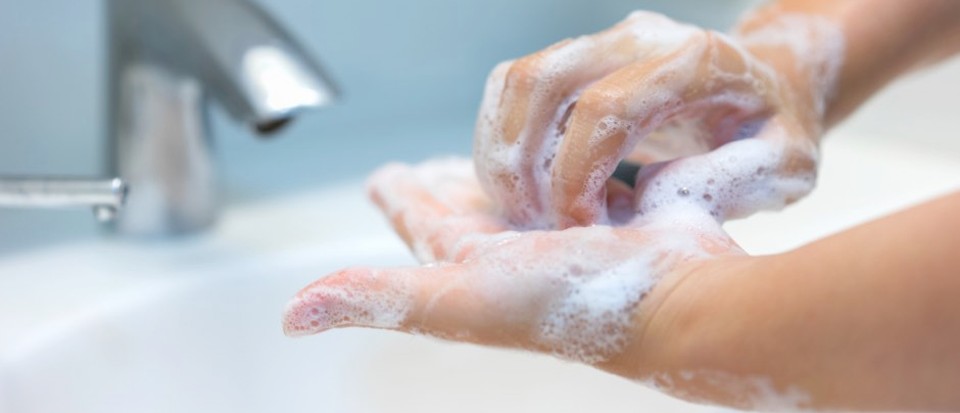 COVID-19 Information for our School Community
COVID UPDATE – CHANGES TO NATIONAL GUIDANCE JANUARY 2022
As you know there has been lots of changed guidance from the Government has been issued about how we manage Covid-19.  Below are answers to frequently asked questions to support you in understanding what this means for yourself and for your child at Summerbank.   
What happens now if there is a case of Covid-19 in my child's class?
The Government Test and Trace team are responsible for contacting close contacts of Covid 19 cases (not the school) however as we know that this is quite tricky with young children so we will make sure we inform parents/carers by text message whenever we have a case in a class.  This does not mean your child is definitely a close contact but you should be extra vigilant for them showing potential symptoms and should isolate them and book a PCR test if they do have symptoms.
What happens now if I or my child is identified as a close contact/lives with someone that tests positive?
Unvaccinated adults

need to self-isolate for 10 days if they live with, or are identified by NHS Test and Trace as a close contact of, someone with COVID-19. You should to take a PCR test as soon as possible while you are self-isolating. You should take this PCR test because you are at a higher risk of being infected. If your PCR test result during your isolation period is negative, you must continue to self-isolate as you could still become infectious and pass the infection on to others. Stay at home for the full 10 days.  Your isolation period includes the day the first person in your household's symptoms started (or the day their test was taken if they did not have symptoms) and the next 10 full days. If during the 10 day isolation period you then develop symptoms, you should arrange another PCR test and, if the result is negative, continue to isolate for the original 10 day period.  If the result is positive, you should follow the guidance for people testing positive.
People who are fully vaccinated (had 2 doses)

and

Children aged 5 to 18 years and 6 months

who live with, or are identified by NHS Test and Trace as a contact of, someone with COVID-19, should take an NHS rapid lateral flow device (LFD) test (home test) every day for 7 days and register your/their results. You/they should take this daily LFD test before you/they leave your home for the first time that day. As long as the result is negative, you/they do not need to isolate that day. However:
If you/they have symptoms or a positive LFD test, then you/they should arrange a PCR Test and self-isolate until you/they receive the result.  If negative, you/they can stop isolating and continue with daily lateral flow testing until the end of the original 7 day period (or until 10 days after the household member who has COVID-19 started their self-isolation period if this is earlier).  If positive, you/they should isolate and follow the guidance for people testing positive.
Children aged under 5

are exempt from self-isolation (unless they have symptoms themselves) and do not need to take part in daily rapid lateral flow testing. They can continue to attend school unless they have symptoms. They should be watched carefully for symptoms and should take a PCR test if Covid-19 symptoms are seen and self-isolate until a result is received:
If negative, they should stop isolating.
If positive, they should isolate and follow the guidance for testing positive
If required to take daily lateral flow tests as a Close Contact, then daily test results (whether positive or negative) need to be reported through the Online Reporting System.  If positive, please also report to our office office@summerbank.co.uk 01782 233611 when reporting absence.
What happens if I or my child has Covid 19 symptoms?
You/your child should self-isolate and arrange a confirmatory PCR test to verify the result.
If the PCR result comes back positive, you/your child must self-isolate following the guidance for people who test positive. If negative, then you/your child can stop isolating.
How long do you have to isolate for if you test positive?
Stay at home and self-isolate if you have any of the main symptoms of COVID-19 or if you have a positive LFD or PCR test result. Your isolation period starts immediately from when your symptoms started, or, if you do not have any symptoms, from when your positive LFD or PCR test was taken, whichever test was taken first. Your isolation period includes the day your symptoms started (or the day your test was taken if you do not have symptoms), and the next 10 full days.
You can stop self-isolating after 10 full days if your symptoms have gone, or if the only symptoms you have are a cough or loss or taste/smell, which can last for several weeks. If you still have a high temperature after 10 days or are otherwise unwell, stay at home and seek medical advice.
You may be able to end your self-isolation period before the end of the 10 full days. You can take an LFD test from 6 days after the day your symptoms started (or the day your test was taken if you did not have symptoms), and another LFD test on the following day. The second LFD test should be taken at least 24 hours later. If both these test results are negative, and you do not have a high temperature, you may end your self-isolation after the second negative test result.  These test results must be reported to the Online Reporting System.  If your child is returning to school because they have had two negative tests then please let the school office know.
MAIN SYMPTOMS

New or continuous cough

(NHS Guidance: coughing a lot for more than an hour or 3 or more coughing episodes in 24 hours)

Temperature

(NHS Guidance: Hot to the touch on chest or back—no need to take temperature)

Loss or change in taste and smell
MILDER SYMPTOMS

Diarrhoea / vomiting / tummy ache/ Shortness of breath/

Muscle aches / new fatigue/lethargy

Headache / Sore throat
COVID-19 Government Guidance
Government Guidance has been issued for parents and carers of children who attend nurseries, schools and colleges.  You can read the guidance by clicking on the button below – choose the language that you would like to read in.
The NHS have issued a letter to parents advising on the main symptoms of COVID-19.  The full letter can be viewed here.
The letter states:
You should only book a test if your child has any of these three coronavirus symptoms:
1. a high temperature: any new high temperature where your child feels hot to touch on their chest or back (you do not need to measure the
temperature)
2. a new continuous cough: coughing a lot for more than an hour, or three or more coughing episodes in 24 hours
3. a loss of, or change in, sense of smell or taste: a noticeable loss of smell or taste or things smell and taste different to normal
The letter also tells parents and carer that your child does not need a test if they have a runny nose, are sneezing or feeling unwell but do not have a temperature, cough or loss of, or change in, sense of smell or taste because these are not normally symptoms of coronavirus.
If you are unsure about whether to get a test, please check the official list of symptoms on the NHS website, which is reviewed regularly.
Frequently Asked Questions About Our Return to School September 2020
What is COVID-19? 
Coronaviruses are a large family of viruses which may cause illness in animals or humans.  In humans, several coronaviruses are known to cause respiratory infections ranging from the common cold to more severe diseases such as Middle East Respiratory Syndrome (MERS) and Severe Acute Respiratory Syndrome (SARS). COVID-19 is the infectious disease caused by the most recently discovered coronavirus. This new virus and disease were unknown before the outbreak began in Wuhan, China, in December 2019. COVID-19 is now a pandemic affecting many countries globally.
How will drop off and pick up change?
We are using a one-way system for dropping off and picking up.  This does mean having to walk a little further but is to help social distancing and keep everyone safe.  When dropping off your child(ren) only one adult should come with them.  Parents will not be able to come into school, on drop-off or pick-up so if you would like to meet with your child's class teacher please speak to the School Office to arrange.  Families will leave the playground via the gates to the field and then along the daily mile track.
Staff are outside to help parents understand the new system. 
Nursery children enter by the gates at the front of school

Reception children enter at the Reception Door

Y1-3 children enter at the classroom door

Y4L and Y5 children enter at the Middle door

Y4H and Y6 children enter at the Top Door
Drop off times:
We have also changed times slightly to spread out arriving/leaving school.  Please make sure that only one person comes to pick up children and that you stay within the marked areas.  As part of our COVID prevention measures parents will not be allowed into school, if you need to make an appointment with a class teacher please do this by contacting the school office.
If you have a child in Year 4, Year 5 or Year 6 please arrive no earlier than 3.05pm and collect your other children then your older child.  Doing this will help us keep the numbers of people on the playground lower.
| | | |
| --- | --- | --- |
| Year Group | Drop off | Pick up |
| Nursery | 8.50-9.00 | 2.45pm-2.55pm |
| Reception, Year1, Year 2, Year 3 | 8.45-9.00 | 2.55pm-3.05pm |
| Year 4 | 8.45-9.00 | 3.05pm |
| Year 5 & Year 6 | 8.45-9.00 | 3.10pm |
What happens if we arrive late in a morning?
We have arranged the one way drop off system to minimise the mixing of year group bubbles on entry to school.  If you arrive late you will need to come to the school office so that your child can be registered and also to order their lunch if they receive a free school meal (lunch is normally ordered in class at 9am).  A member of office staff will then need to take your child to their classroom to ensure that they do not mix with another bubble.  The process of letting late children in will take significantly longer due to adhering to guidance around remaining COVID-safe, for this reason we would ask that parents support the school by arriving on time.  If a number of children arrive late then registering and admitting them will mean that families have to queue (only one family can be admitted into the school office at any one time – this is for your own safety).
How has inside school changed?
The guidance regarding social distancing in schools is very different to public guidance. In a primary school it is recognised that social distancing is not practical or, in most cases possible.  Therefore it is essential parents are aware that our safety measures are based on 'safe distancing'. Pupils will be encouraged to remain at a distance from their peers and staff but we will not be able to guarantee a safe 2m distance between pupils and do not expect our very young children to be able to manage this either. As a result we will instead be creating safe 'bubbles' within our school that minimise the interactions between different groups of pupils. Children will only mix within their group. Classrooms will look different. There will be less furniture in rooms and classroom layouts will be different to that which we normally have.   We have removed fabrics and many of the toys that are normally out to make sure that surfaces that are touched are ones that can be cleaned easily.  We have also marked down the centre of some corridors that are used regularly so that people can easily pass each other.
What is a 'bubble'?
To keep everyone safe we have limited the number of people that can be in a group, we have called these groups 'bubbles'.  The idea of a bubble is that only a limited number of adults/children mix together and they stay away from other bubbles.  The point of this is everyone has less social contacts which reduces the risk of catching Covid-19.  In our school bubbles will be made up of year groups and the adults that work with them.
Will children still be washing their hands often in school? 
Absolutely! This is a really important part of keeping everyone safe.  There will be clear expectations for all pupils and staff to wash their hands several times per day. This will include arriving at and leaving the site as well as at any transition points throughout their school day. Staff will also meet these expectations.  We are using a mixture of washing hands under running water with soap and hand sanitiser.  If your child is not able to use hand sanitiser due to a skin condition please let the school office or their class teacher know.
What's happening with snack and lunches?
Children who qualify for Free School Meals or Universal free School Meals (Rec, Y1 and Y2) will still have a school dinner.  If your child does not qualify for Free School Meals they will need to bring a packed lunch with them.  We are reducing the amount of cash coming into or going out of school and plan to introduce Parentpay later in the year for dinners and trips.  Until this is in place we will still be accepting cash for snack only.  Most classes are eating their lunch in their classroom – this helps us keep bubbles separate.  During lunchtime each bubble has an area of the playground so that children are only play with other children in their year group (bubble).  playground equipment is provided to each bubble and shared only by those children.
What is my child able to bring to school?
Children are able to bring with them:
their packed lunch
their coat
their reading bag and book
water bottles (Y3-Y6) to be brought into school/taken home daily (younger children have access to water in the classroom
Will my child have a reading book?
Yes.  Children will take home reading books.  When they are returned to school the books will be isolated for 72 hours before another child is able to use them.  Reading diaries will still be sent home and parents/children are encouraged to record their reading.  Staff in school will not be writing directly in the diaries but will be able to use stickers to add comments.
Will the school still be sending homework?
Children will still have learning sent home to do but this should not be sent back into school.  We have arranged for children to have logins to MyMaths and Purple Mash.  If they have internet access at home then work will also be set to be completed.  Y1-6 will still have at home learning projects but these should only be returned to school on a Friday so that they can be left over the weekend before other children and staff share them.
Will staff/children be wearing masks in school?
The current guidance for primary schools does not include wearing masks.  If children or staff come into school wearing a mask they will be asked to remove it and place it in a plastic bag until the end of the day.  If a child comes into school displaying Covid-19 symptoms we will need to send them and any brothers and sisters home.  The member of staff waiting with the children may wear a mask during this time if they cannot maintain social distancing of 2m.  Staff may sometimes need to wear a mask if giving first aid.  Some staff may also be wearing a face visor in school as part of our Covid-19 safety measures.  parents may choose to wear masks during drop off and pick up if they wish.
Are parents/carers expected to wear a mask on site?
When entering the main entrance and office area please do wear a face mask.  Parents/Carers may choose to wear a mask when outside on the school site but it is not mandatory. 
What happens if my child is unwell on a day they are meant to be in school?
Please report any illness or if your child will not be attending to the school office.  It is important that we know why someone is off, especially if you think it might be due to Covid-19.
What happens if a child or staff member shows symptoms of Covid-19?
If a child or staff member develops symptoms, we will move them to an isolation area at the end of the Key Stage One Corridor (the door that is passed as you first walk past the side of the school).  If this is your child you will be contacted for them to go home straight away along with any of their brothers or sisters.  You will receive information about how to arrange a COVID-19 test which you should do straight away.  You will then need to ring the school as soon as you get the test result.  Whilst waiting for the test result all members of your household will need to isolate at home.
If we do get a confirmed case of COVID-19 in school we will be supported by Public Health England and the Department for Education and will keep families informed.