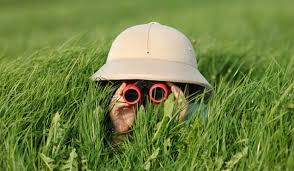 Look Out – What's coming up at Summerbank?
September
Wednesday 11th Sept – Y4 Trip to Stanley Head
Friday 20th Sept –  Y1 Trip to Manchester Airport
Monday 23rd Sept – Y2 Family Learning 'Supertato'
Friday 27th Sept – Y3 are visited by owls!
Monday 30th Sept – Y1 Family Learning 'The Day the Crayons Quit'
October
Wednesday 2nd Oct – School Photographs
Wednesday 9th & Thursday 10th Oct – Y6 Bikeability
Friday 11th Oct – Y5 Bikeability
Thursday 17th Oct – Y5 Parents Afternoon/Evening
Thursday 24th Oct – Rec, Y1, Y2, Y3, Y4, Y6 Parents Afternoon/Evening
November
Monday 4th Nov – Reception Family Learning – Bang! Pop! Crackle!
Wednesday 6th Nov – Y5 Snowdome visit
Monday 11th Nov – Y2 Conkers visit
Mondays 11th, 18th, 25th – Y1 Balance Bike Training in school
Tuesday 12th Nov – Y6 Heights & Weights with the Nurse
Thursday 14th Nov – Y4 Stepping Out observed walk
Friday 15th Nov – Children in Need Charity Day
Monday 25th to Friday 29th – Y1-6 Science Week
December
Monday 2nd Dec – Y1 Balance Bike Training
Monday 2nd Dec – Y3 Family Learning – Cultural Crafts
Thursday 5th Dec – Flu immunisation for all children Reception up to and including Y6
Thursday 5th Dec – Christmas Fayre (after school)
Monday 9th Dec – Y1 Family Learning – Winter Crafts
Monday 9th Dec – Y1 'Learn to Ride'
Wednesday 11th Dec – Reception Theatre Trip
Wednesday 11th Dec – Year 1-3 Christmas Nativity 'Scenes & Songs' first performance
Thursday 12th Dec – Nursery Theatre Trip
Thursday 12th Dec – SCHOOL CLOSED FOR REC – Y6 FOR ELECTION
Friday 13th Dec – Year 1-3 Christmas Nativity 'Scenes & Songs' second performance
Tuesday 17th Dec – Y1-Y3 Theatre Trip
Tuesday 17th Dec Y4-6 Christmas Carols & Crafts
Wednesday 18th Dec – Christmas Dinner
Thursday 19th Dec – Y4-Y6 Theatre Trip
Thursday 19th Dec – Reception Christmas Songs & Crafts